Welcome to Weirton Geriatric Center
It's so much more than a place to live. It's a place to call home.
The legacy of Weirton Geriatric Center's founder, Lou Serra, is carried on. When the doors first opened in 1970, his vision was to create a premier elder care facility.
The goal of achieving excellence and compassion is what drives us every day.
We welcome you to be a part of our family in upholding our standards of care in serving our elderly. Receive a $3000 Sign-on Bonus for RN, LPN, CNA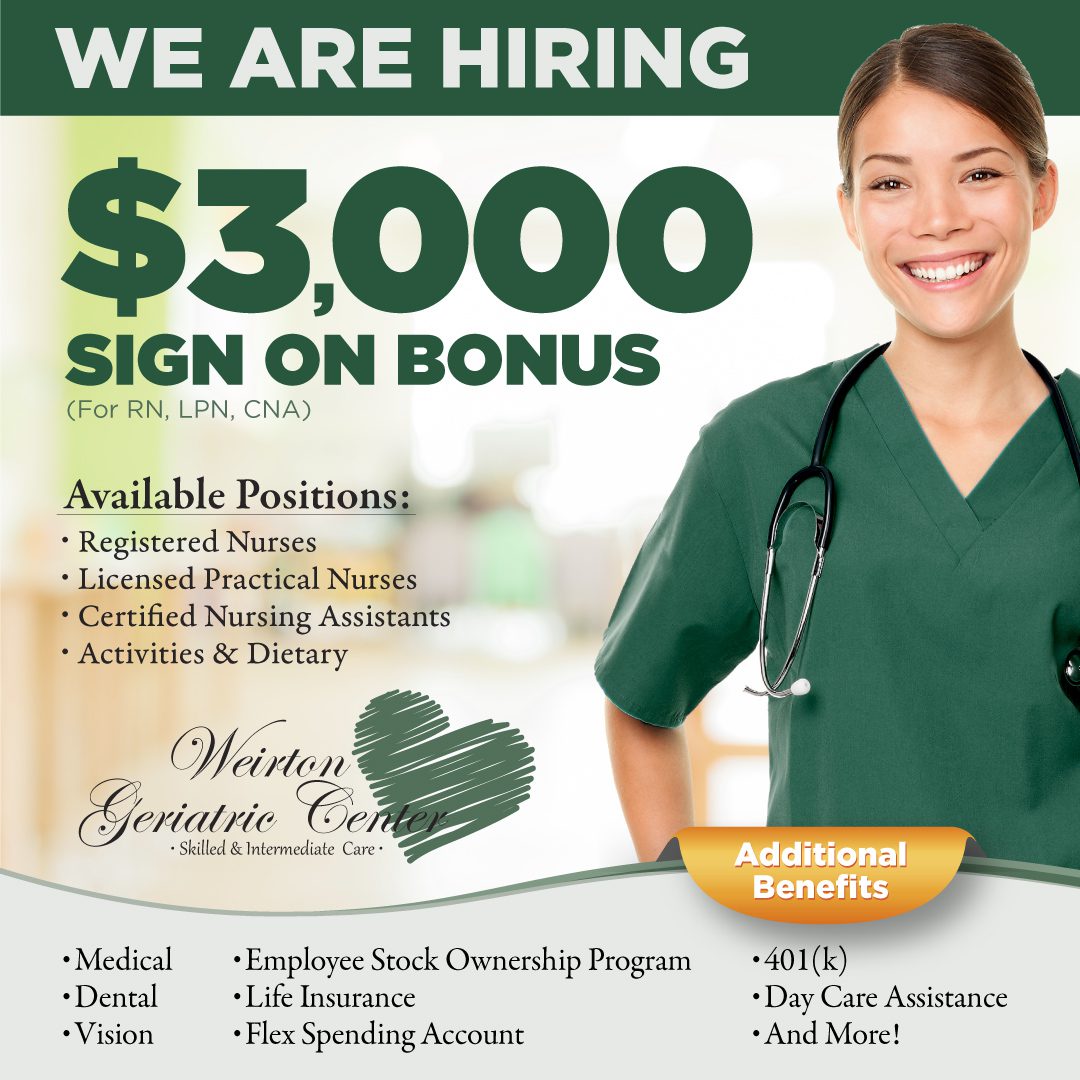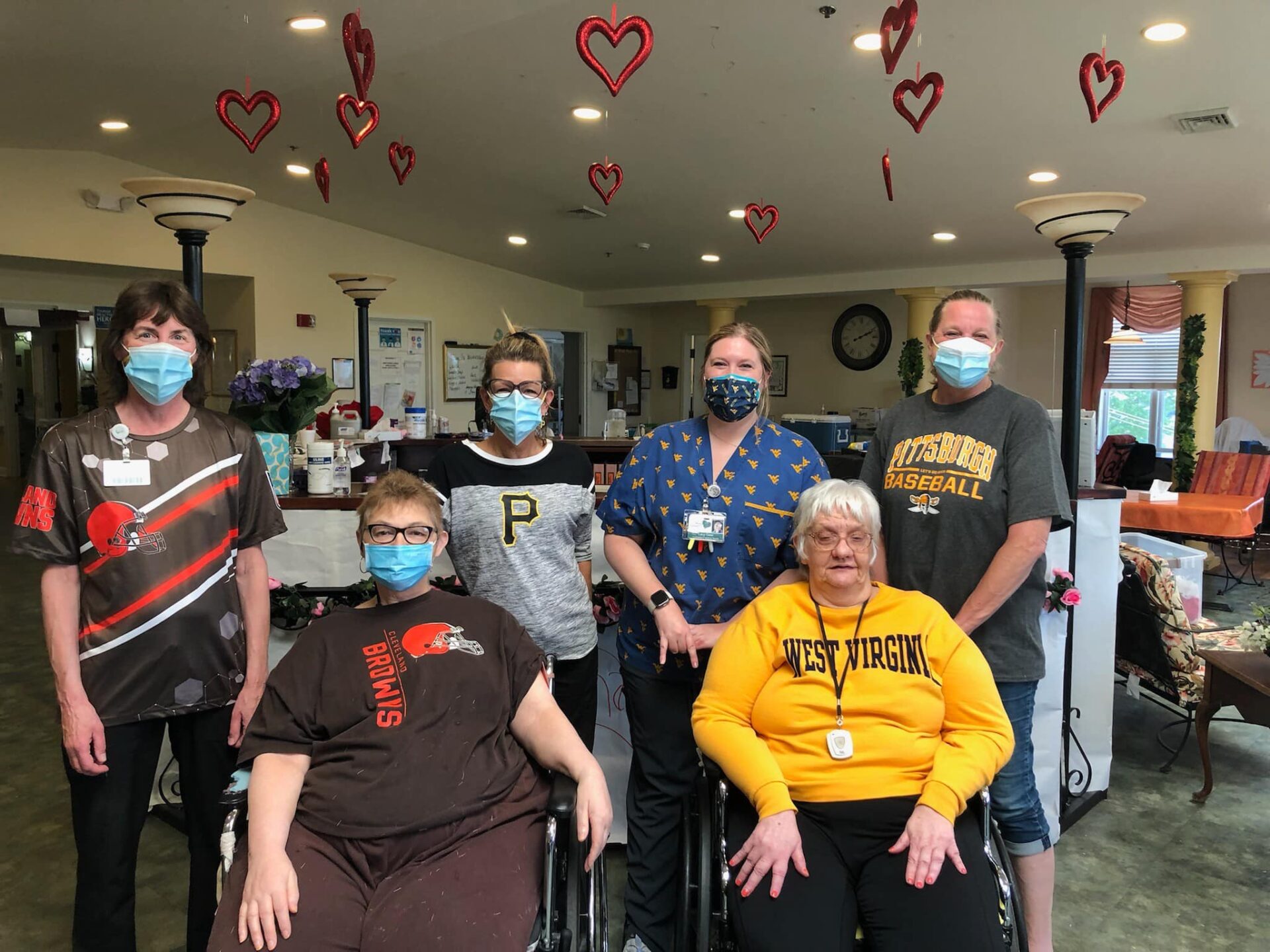 We provide our residents with a loving and compassionate environment that promotes health and well-being. Our medical professionals, caregivers, and staff members are committed to meeting the needs of our senior citizens.
Weirton Geriatric Center is a place where people can age with dignity and respect. We offer excellent amenities and programs that promote healthy aging for all our residents.
Mission & Values
About Us & What We Strive For
Weirton Geriatric Center employs highly skilled, dedicated medical and nursing professionals, as well as activity specialists, to provide the best possible care for our beloved elders. Our standards allow us to be available to provide them with whatever level of care they require.
Our Vision
As a leading elder care facility since 1970, we strive to provide the very best care.
Our Mission
We aim for excellence and compassion in taking care of our elderly every day.
What Does It Mean to Work at Weirton Geriatric Center?
We maintain high standards in every level of care for our elderly.
We also carry a similar respectful and caring environment with our staff.
We offer additional benefits for our staff like Medical, Dental, Vision, and Employee Stock Ownership Program.
Life Insurance, Flex Spending Account, 401k, Day Care Assistance & more!
We are looking to hire
Registered Nurses, Licensed Practical Nurses, Certified Nursing Assistants, and Activities & Dietary.
We welcome you to be a part of our family in upholding our standards of care in serving the elderly.
Receive a $3000 Sign-on Bonus for RN, LPN, CNA
Testimonials
What Our Employees Have to Say about Us
Coming soon